Hello readers!
Today marks the start of Jess Hearts Books! I can't believe I've been blogging for a year, in some ways it feels like its forever been a part of my life in others I still feel like such a newbie with a lot to learn! I feel really proud of all that I've accomplished in a year and surprised that my little blog which I started on a bored whim has been going for a year and how much I've actually fallen in love with writing about books and the blogging community. Today I wanted to celebrate by giving a little something back to my readers who have followed me and make this all worthwhile, and what better way I thought than to giveaway a book of your choice from my favourite and most recommended books? Here's a list of all the books up for grabs and all the important details to enter. I hope you enjoy this giveaway and there's a little something for everyone. Happy birthday little blog! And here's to another great year ahead!
Revolution by Jennifer Donnelly
Gorgeous historical fiction, my favourite book of last year!
Other Words for Love by Lorraine Zago Rosenthal
Beautiful coming of age story about a girl getting over her first love.
Rockoholic by C.J. Skuse
One of the funniest, feel good books I've ever read. I defy anyone not to laugh out loud when reading this one!
Audrey, Wait by Robin Benway
An old favourite of mine, perfect contemporary, music lovers will love this one!
A Monster Calls by Patrick Ness
Stunning novel about a young boy coming to terms with his mothers cancer. Powerful and moving you'll need tissues for this one!
Flawless by Lara Chapman
Cute contemporary about body image and accepting who you are
Swim the Fly by Don Calame
Hilarious summer read about three mischievous boys, fans of John Green will love this!
The Maze Runner by James Dashner
I'm a big fan of dystopian books and this ones one of my favourites. If you love The Hunger Games you'll love this.
Clarity by Kim Harrington
A kooky, original story with a kick ass heroine.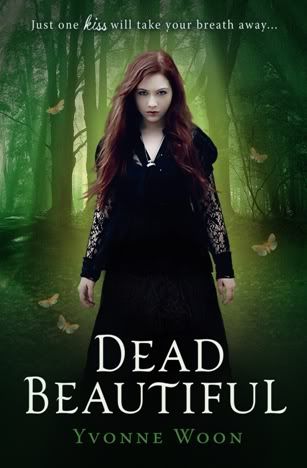 Dead Beautiful by Yvonne Woon
A different kind of Paranormal Romance, looking for something fresh and original? Look no further.
Anna and the French Kiss by Stephanie Perkins
I think everyone and their mothers read this book but I had to throw it in because its so freaking fantastic!
Forgotten by Cat Patrick
A recent read of mine, very different and very romantic with hugely likable characters.
Rules
* Open Internationally (wherever The Book Depository ships please make sure they ship to your country before entering) there will be 1 UK winner and 1 international winner
* Followers of this blog only (Winners will be checked up on via google name)
* Contest ends Friday 8th July
* Two winners will be chosen by random.org
* The winners will be contacted via e-mail, and will be given 1 week to respond. Otherwise, a new winner will be drawn
All you have to do to enter is leave me a comment stating which book you would like to win, your country and your email address so I can contact you if you win. Good luck! :D
This Giveaway is now CLOSED and winners have been announced

here

. Please do not enter as it will not be counted.