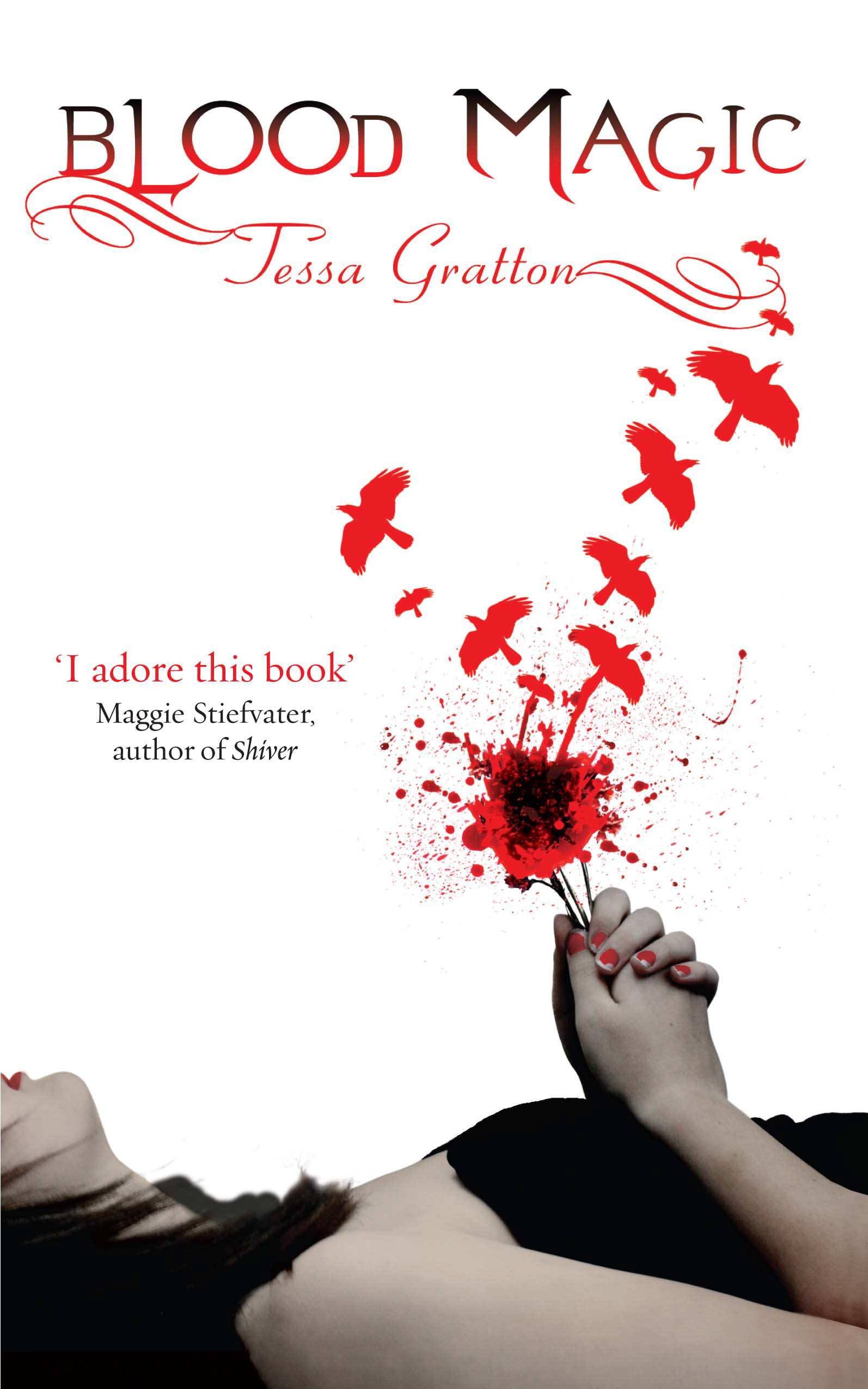 Synopsis
"The murder of her parents has left Silla damaged and lost, and Silla's insistence that her father is not to blame only alienates her further from her friends and family. When a mysterious spell book arrives, Silla hopes it will lead to some answers about her parents' killer. In her first attempt at magic, in an old graveyard near her home, Nick, the new boy in town spies on her; he recognizes the magic that Silla is performing as the same magic his mother performed with him, before she went mad.
Before long, Silla and Nick connect, though Nick is unwilling to share his history with blood magic with Silla. When Silla's friends start showing signs of possession, Silla, Nick and Silla's brother, Reese, must contend with a deadly, immortal woman who will stop at nothing to take the book of spells from them."
Blood Magic is the kind of book that grabs your attention from the start and refuses to let go until the end. Despite Blood Magic being Tessa Gratton's debut novel it certainly doesn't read that way! Tessa already has established a strong, confident, voice that captures teen angst perfectly and woves around it a dark and delicious tale that will leave readers on the edge of their seat, Gratton's writing is so deliciously creepy, gothic and suspenseful that the setting for the story becomes a character in itself, the magic, blood and murder hanging thick and heavy in the air.
Blood Magic is a fresh and original book with all of the blood, death and despair of the ever popular vampire genre without the cliché vampires. Instead Gratton spins a tale steeped in dark and dangerous magic and her use of blood, rituals and spells makes for some fascinating reading.
The book is told alternately between our main characters Silla and Nick. I really loved both of their personalities and found their growing attraction to be very believable. Silla is damaged and traumatized since finding her parents murdered and Nick is fiery, rebellious and angry after being brought up by his insane blood witch mother who would use him in her twisted spells. Both characters are realistic, broken and less than perfect and their romance is hot and passionate- just the way I like it!
Throughout the book there are mysterious passages from an old unfound journal belonging to a disturbed and powerful young witch called Josephine. At the start it isn't really clear how her story connects with Silla's but as you delve deeper into the book the more their lives become intertwined and I was really shocked and wonderfully thrilled by the conclusion.
Blood Magic has all the romance and darkness of a paranormal love story and all the intrigue and mystery of a thriller. This book is chilling, incredibly well written and unlike anything else out there. I really enjoyed it and was very impressed that this was a debut novel. I hope Tessa Gratton writes more books about Silla and Nick in the future and if you haven't checked out Blood Magic yet I would highly recommend that you do!
My Rating 4.5/5 stars
Synopsis taken from Amazon
Thanks go to Random House for sending me this book for review