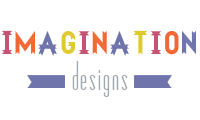 So some of you may know that I've been working on a new blog design for the last week with Lori from
Imagination Designs
, and I'm pleased to announce that this is the end result! I'm so in love with my blog and I hope you guys like it too.
My last two designs have been really simple so I wanted to go for something a bit different this time and add some personality and fun to the blog yet also keep it clean looking and not too fussy with lots going on. I feel like we got that spot on. I've got a hearts/love theme going on to go with my blog name and I have a fantastic new rating system rating books in relationship stages ranging from it's not me, it's you to all time love. I'm so excited to start using it!
Hands down my favourite thing about my new design are my gorgeous twin reading owls! I personally love owls and wanted to put that aspect of my personality into my blog. I've even named them Millie and Rosie! Yes I am a dork.
This blog design has made me fall in love with my blog all over again and I just want to play around on my blog all of the time now! Working with Lori was such a dream. She was wonderful to work with and kept me updated every step of the way to make sure we were on the same page so I wanted to say a huge thank you to her for creating my dream design!
Needless to say this is one of the reasons I've been a bit MIA so far this month, but you can bet that I'll be back in full force now that this little project is complete. Feel free to have a nosey around the blog to see what changes have been made, I really hope you like the new look and I'll speak to you all really soon.
If you'd like to support this blog on your own blog I now have a button you can grab in the sidebar!