The new feature co-created and co-hosted by LadyViolet and Jess hearts books where we show off a book cover which we find so damn scrumptious that we'd actually be willing to lick it! Every week we each pick a different cover so be sure to check both blogs!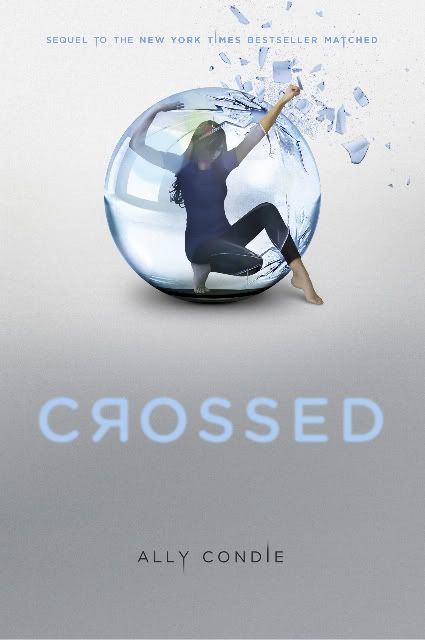 Crossed by Ally Condie
I read and loved the first book in this fantastic series Matched last year and have eagerly been awaiting this covers release to see how it would live up to the funky cover for the first book, and I've gotta say I really like what they've done. I love how she's breaking out of the bubble that held her trapped in the first book I think that it sends a very straightforward message as to what we can expect from book two- lots of awesome rebellion! People who've read Matched may also have noticed that the colour of the books also represent the colours of the tablets. They've used the same model as they used for Matched and I think this book cover is going to look gorgeous standing right next to it on my bookshelf. To sum up I think this works perfectly. Can't wait to see it in the flesh this November!
So that's my cover for this week. Feel free to leave me comments letting me know what you think of this week's pick and if you ever get insane lust over a book cover, does a lovely cover influence you buying the book? Let me know and don't forget to stop by Rachel's blog to find out what cover she'd like to Lick this week!