Hey guys! Today is my very first book of the month! I've noticed a few people doing something similar to this so I wanted to hop on the wagon and do one myself. I'm hoping to maybe make this a monthly thing at the end of each month so if you like it and want to see it again next month let me know! Each month I'm going to choose an ultimate book of the month and then also choose the best titles for other categories that people might be looking for in a book. Like some people might love a good romance so I'm going to recommend the best book I've read that month for romance and so forth you'll get the picture as you scroll down anyway! Anyways I hope everyone enjoys it – I've definitely had a lot of fun doing it! Feel free to leave me comments on your thoughts!
August's book of the month is… Mockingjay by Suzanne Collins!
Do I really have to explain why? It was just awesome and if you haven't read this series yet you really should.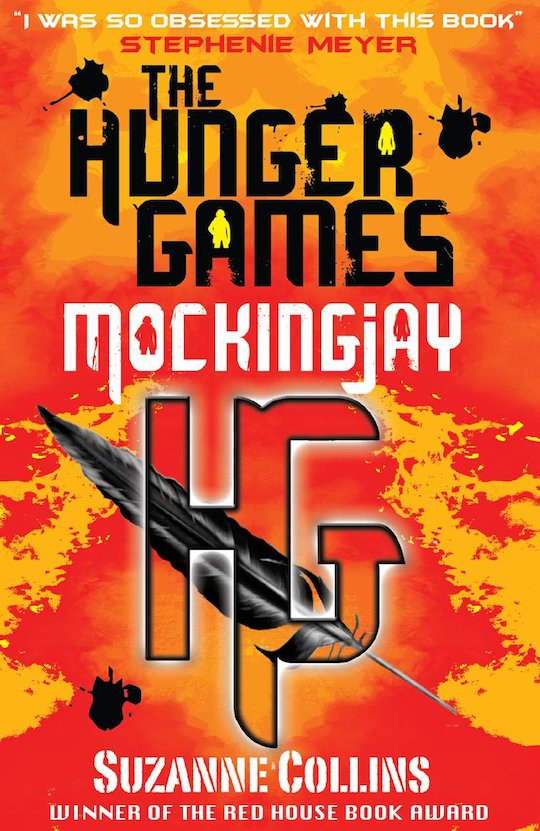 Best Plot:
The Maze Runner
by James Dashner
Best Writing:
The Poisoned House
by Michael Ford
Best Cover:
The Iron King
by Julie Kagawa
Best Characters:
Mockingjay
by Suzanne Collins
Best Ending:
Forbidden
by Tabitha Suzuma
Best Romance:
Forbidden
by Tabitha Suzuma
Most un-put-down-able:
Mockingjay
by Suzanne Collins
Most Memorable:
Forbidden
by Tabitha Suzuma
Best Moral:
Leaving Paradise
by Simone Elkeles
Top 3 Most Recommended Books
:
Mockingjay
,
Forbidden
,
The Maze Runner
.
Bookish Highlights of the month
Everything Mockingjay – reading it, buying it, vlogging about it etc; and the book hauling
road trip
with
Rachel
and
Ellie
.
Bookish Lows of the month
Not enjoying
The Iron King
as much as I hoped I would and having to come home from the road trip!
Book's I'm looking forward to in September
There are so many books coming out in September that I'm looking forward to so many! I'm reading Infinite Days right now which I'm enjoying so far. Halo and Return to Paradise arrived this morning both of which look awesome. Shade by Jeri Smith-Ready, The Duff, Firelight…I have a feeling that Septembers going to be a very good month indeed! ;) So there you have it my reading for August summed up in one post! Links lead to reviews and posts from my blog that are related.